Dr. Ratan Kumar Sinha graduated in Mechanical Engineering from Patna University in 1972, standing first in the University. After completing the one year Course of BARC Training School he joined Reactor Engineering Division of BARC in the year 1973. Before his appointment as Director, BARC, he served as Director, Reactor Design & Development Group and, Director Design, Manufacturing & Automation Group, BARC.
Areas of Specialisation and Guidance
Dr. Sinha has been guiding the programmes for new advanced reactors under design and development at BARC to utilise thorium. These include, the Advanced Heavy Water Reactor (AHWR), which produces most of its power from thorium, and has several innovative passive safety systems.The reactor has been designed to be robust against equipment malfunction, human errors and even insider's malevolent acts. Dr. Sinha, thus, guided the development of technologies that should enable, in a large scale deployment scenario, the siting of advanced nuclear power plants close to population centers. Most of the technological innovations in the design of AHWR have been validated under his guidance, in large experimental facilities.
Dr. Sinha initiated the design and development of a Compact High Temperature Reactor (CHTR), with its first objective to demonstrate generation of process heat at nearly 1000o C, as needed for efficient thermo-chemical splitting of water for producing hydrogen, and the second objective to demonstrate technologies needed for transportable nuclear power packs capable of being deployed in remote areas, with practically no need for skilled operation, and no need to refuel for 15 years. He and his team are developing a first-of-a-kind design to meet these objectives by introducing thorium based coated particle type nuclear fuel, a reactor physics design to achieve inherently safe neutronic characteristics, use of molten lead-bismuth as coolant driven by natural circulation, passive emergency cooling systems that deliver core heat to atmosphere, passive shutdown device, and passive control devices capable of operation at very high temperatures. These innovative features are unparalleled in any other reactor in the world.
The zirconium alloy coolant channels of heavy water moderated pressure tube type reactors, which carry the nuclear fuel, are subject to a variety of unique life-limiting degradation mechanisms. Dr. Sinha carried out extensive work to assess the residual service life and determine the fitness-for-service criteria for these channels. Dr. Sinha and his team developed technologies for carrying out remote scrape sampling of pressure tubes for measurement of hydrogen content, remote repositioning of displaced garter spring spacers, remote detachment of coolant channel rolled joints, and several associated remote inspection technologies to address inspection, life extension and replacement of the coolant channel components. This work contributed towards facilitating continued safe operation of seven Indian Pressurised Heavy Water Reactors (PHWRs) with Zircaloy-2 pressure tubes, up to nearly ten full power years.
Dr. Sinha and his team developed several indigenous technologies for the timely repair and maintenance of reactor systems. He contributed towards the rehabilitation of the two reactors of Madras Atomic Power Station (MAPS), following the failure of their moderator inlet manifold inside the calandria vessel. Dr. Sinha guided the development of special devices to carry out the inspection within the inaccessible calandria, and removal of the broken manifold pieces away from the region of the core having active flow. Subsequently, he led a team, which executed this work at the two reactors. Such a maintenance work in the core region of a PHWR was done for the first time in the world. He conceptualised, and guided the development of sparger channels, to substitute the damaged moderator inlet manifold for providing entry of moderator heavy water into calandria. Following the deployment of these sparger channels, both the units of MAPS reacquired the capability to operate at their rated full power.
Earlier in his career, Dr. Sinha carried out the design, development and installation of coolant channels and other core-internal structural components of the 100 MWth Dhruva research reactor at BARC.
Dr. Sinha has represented India in several important forums of the International Atomic Energy Agency. These include the Steering Committee of the IAEA's International Project on Innovative Nuclear Reactors and Fuel Cycles (INPRO), of which he was the chairman for four years.
Dr. Sinha was conferred the honorary Doctorate of Science (D.Sc.) degree by the University of Mysore. He has received several awards and honours. These include the first Homi Bhabha Science and Technology Award, VASVIK Award, Indian Nuclear Society Award and the DAE Special Contributions Award. He was elected a Fellow of the Indian National Academy of Engineering in 1998.
Recent Publications (2006 onwards)
Author(s): Dureja, A. K.; Sinha, S. K.; Srivastava, A.; Sinha, R. K.; Chakravartty, J. K.; Seshu, P.; Pawaskar, D. N.
Title:Flow behaviour of autoclaved, 20% cold worked, Zr-2.5Nb alloy pressure tube material in the temperature range of room temperature to 800 degrees C
Publication Year: 2011
Source: Journal of Nuclear Materials. 2011. Vol. 412 (1): pp. 22-29


Author(s): Borgohain, A.; Jaiswal, B. K.; Maheshwari, N. K.; Vijayan, P. K.; Saha, D.; Sinha, R. K.
Title: Natural circulation studies in a lead bismuth eutectic loop
Publication Year: 2011
Source: Progress In Nuclear Energy. 2011. Vol. 53 (4): pp. 308-319


Author(s): Chandraker, D. K.; Vijayan, P. K.; Sinha, R. K.; Aritomi, M.
Title: Phenomenological prediction of CHF under boiling water reactor (BWR) conditions
Publication Year: 2011
Source: Progress in Nuclear Energy. 2011: pp. Article in Press


Author(s): Jain, V.; Kulkarni, P. P.; Nayak, A. K.; Vijayan, P. K.; Saha, D.; Sinha, R. K.
Title: Steam drum level dynamics in a multiple loop natural circulation system of a pressure tube type boiling water reactor
Publication Year: 2011
Source: Annals of Nuclear Energy. 2011: pp. Article in Press


Interview of Dr. R. K. Sinha, Director, BARC with Doordarshan team on 19 July, 2011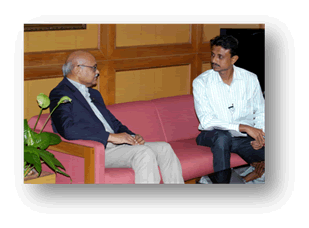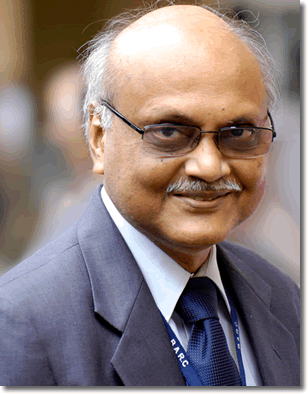 Dr. Ratan Kumar Sinha